My feelings towards this book are incredibly mixed. For the first sixty or so pages I was really enjoying everything about this book: the moxy of the main character, her sense of humour, her dead best friend...
For the next thirty or so pages I didn't mind it.
Some of the writing was quite simple, but it still held some things that intrigued me, her dad annoyed me.
When I got to page 138 I realised that I hadn't been enjoying myself for quite a while,
and that something about the language had either changed, or the style had started getting to me. And all my fucks disappeared.
Some scenes throughout and the ending weren't bad, but by that point I had already given up on caring about anything in the story,
so they didn't have the effect they should have, had I been invested in the story.
The concept was really interesting, and I quite liked the cover. I loved the vision of the dark version of our world, I loved the different types of demons, and I loved the hierarchy of the other side, as briefly as it may have been described.
The big problem that I had was once the love interest came into close quarters with Paige everything was about him
(and about Paige, and what was he thinking about her, and how did she actually feel about him, and did he think what she was thinking he was thinking, and maybe she should stop overthinking what he said, but still with the thinking and day dreaming about his eyes!)
, and the plot all but ground to a halt, and by the time it started up again, I was over it.
About half way through I wanted to buy Paige this book: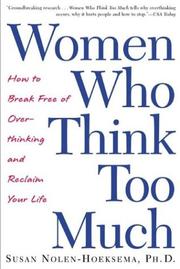 This book felt way longer than it needed to be. I've not read any other books by the author, but I'm sure fans of her other works will enjoy it. It was just not me, and dragged on so terribly long.Pros:
- There was no love triangle
- The demons were interesting
- The characters had quirky moments, especially Paige
- The friendship between Dottie and Paige
Cons:
- The dialogue was a bit unnatural and stilted at times
- After a while the quirkyness seemed to just be trying too hard. Could be overkill, could be that it decreased in quality
- The insta-love (Yes, they knew each other for three months, but they apparently liked each other from day dot.)
- Her parents seemed unrealistic to me, her dad was especially annoying
- Her cat never turned out to be some kind of other world creature, at least so far as we know at this point. Which is a bit of a let down, given how many times it was mentioned.
- The inner monologue, and referring to it as though it were a separate entity:
These moments only happen when he's trying to calm you down. You're overreacting.

If I am, so is he. We keep having moments, voice-in-my-head! You can't deny it.

Doesn't matter: he has a clear and defined exit date from your life, so admire those warm brown eyes and that smile—and those arms—from afar and that's it.
Free ARC provided by NetGalley and Harlequin Teen in exchange for an honest review.