WARNING - This review WILL include gifs and images that might disturb.
There's an issue with image links on GR right now, only half of them are showing up from time to time. Hopefully this will fix itself soon.
This book has been written up as a cross between The Ring and Dexter, but I actually felt it was equal parts The Ring:
The Grudge:
And a little bit of The Eye:
(This one makes more sense if you've seen the movie)
I had two very different reactions to this book.
The first was fear. The creep factor was way up, with the opening scene being full of images of Okiku stalking her prey, The Stained Man.
Watching from mirrors,
stalking The Stained Man,
waiting to drag The Stained Man underwater.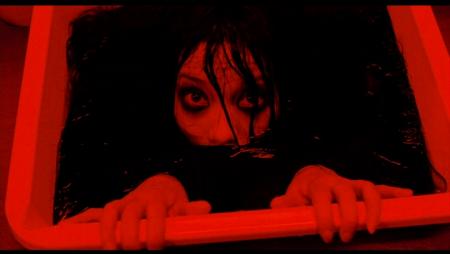 She's there to avenge and rescue the souls of murdered children.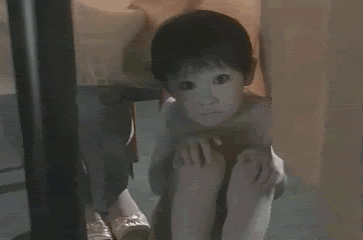 As the story went on, however, I got to know Okiku, and realise that she only went after those who were guilty. I like to think that this will make me feel safer next time I sit down to watch a creepy Asian horror movie, though I haven't had a chance to test this theory yet!
All in all, this book was a really good YA horror, not so graphic on the imagery as to make it "unacceptable" for teens(though, this is coming from girl who read Graham Masterton at twelve-years-old), but at the same time had enough descriptors that someone who has seen any Asian horror movies knows all too well what's going on. Enough to keep you awake in a dark house and possibly give scary dreams, but with something to balance it out, so that the reader doesn't go completely out of their mind with terror.
The style was a little detached, cold, but I felt that this really worked for the story. It was told to us BY Okiku, who presented it in both an omnipotent fashion, AND a designated first person point of view. In this way, we were able to know how she saw the scene, and how her victims saw the scene, saw her. If this had been done in any other circumstances, it would have been a mess of point of view characters but, given Okiku's "situation" really just worked.
I really liked the way Okiku had of counting all the things, which tied in with her mythology of hating a specific number, and her nicknames for people; The Stained Man, The Smiling Man, The Tattooed Boy, and so on. Though there was a scene where one of the main characters (female) was having a discussion with a minor character (female), and they were both referred to in turn as "the girl". This did get confusing. The Main character was later described more clearly, it would have been nice if this had happened earlier.
Throughout the book there were a LOT of errors which came across as a lost in translation issue. Confusions between plural and singular names for things and tense issues were the repeat offenders, and there were very few instances of incorrect words or missing words. It wasn't enough to detract from the reading of a proof copy, but I really do hope these are corrected in the final copy of the book.
This was the first ebook that I have found myself unable to put down, and I definitely recommend this if you want scary, but not in a hide-under-the-covers-but-not-under-the-covers-because-she-can-get-you-there-too way,
unless you have a history of murdering children.

This was an advance proof provided for free in exchange for a review by Sourcebooks Fire and NetGalley.